HVLA Vice President is new member of the Reserve Forces Policy Board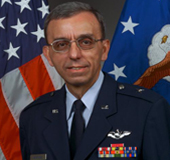 HVLA Vice President Brig Gen Carlos E. Martinez was recently named to the Reserve Forces Policy Board. First established in 1951, the RFPB serves as an independent adviser to provide advice and recommendations directly to the Secretary of Defense on strategies, policies, and practices designed to improve and enhance the capabilities, efficiency, and effectiveness of the reserve components.
Read the full article here.