Campaign 2: Engage National Latino Organizations
HVLA (formerly CASABA Group) has built a coalition of national leaders from across the Latino community, from the League of United Latin American Citizens (LULAC) to the American GI Forum to the National Association of Latino Elected and Appointed Officials, National IMAGE, Inc. and others.
The endorsement letter on the right is from the President of LULAC to the Secretary of Defense in support of HVLA initiatives.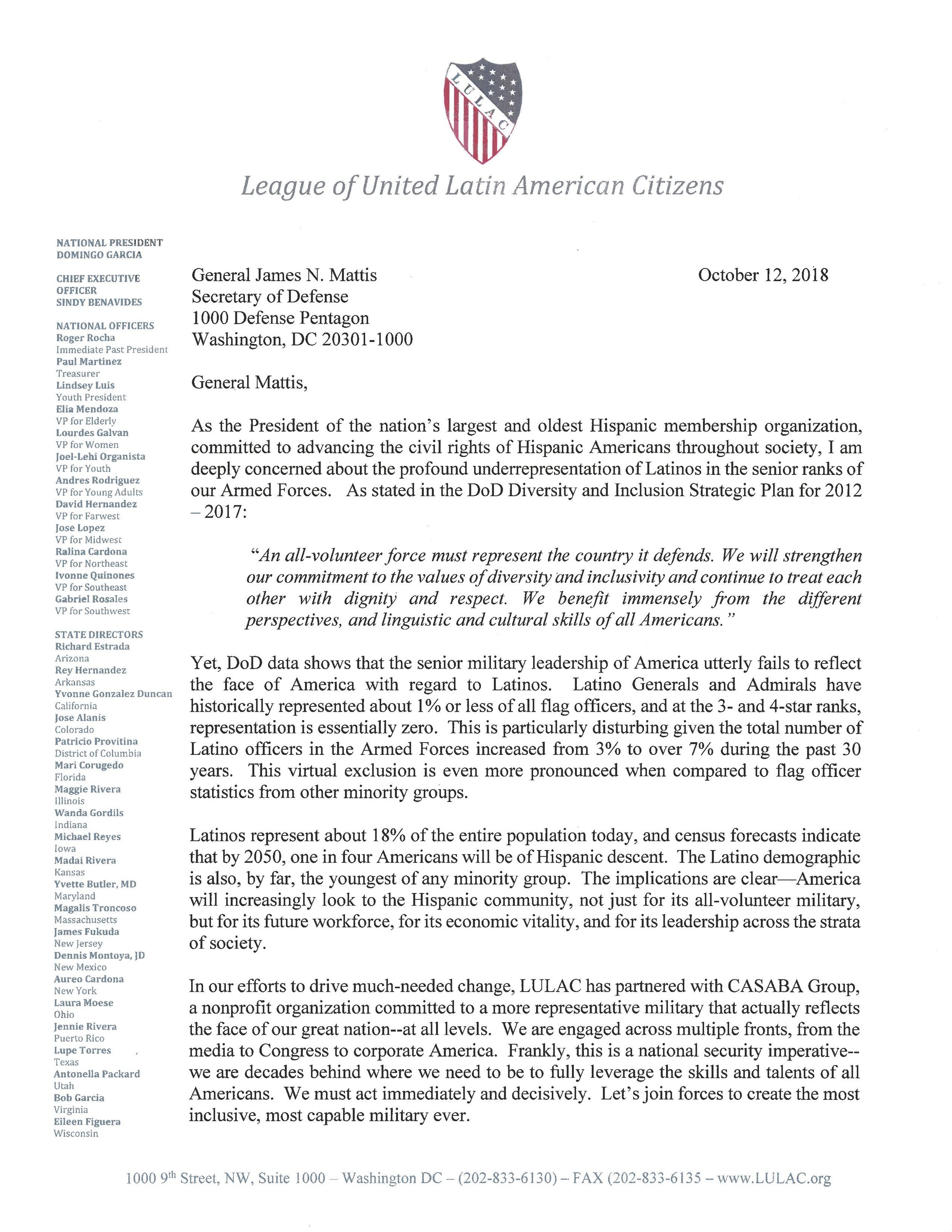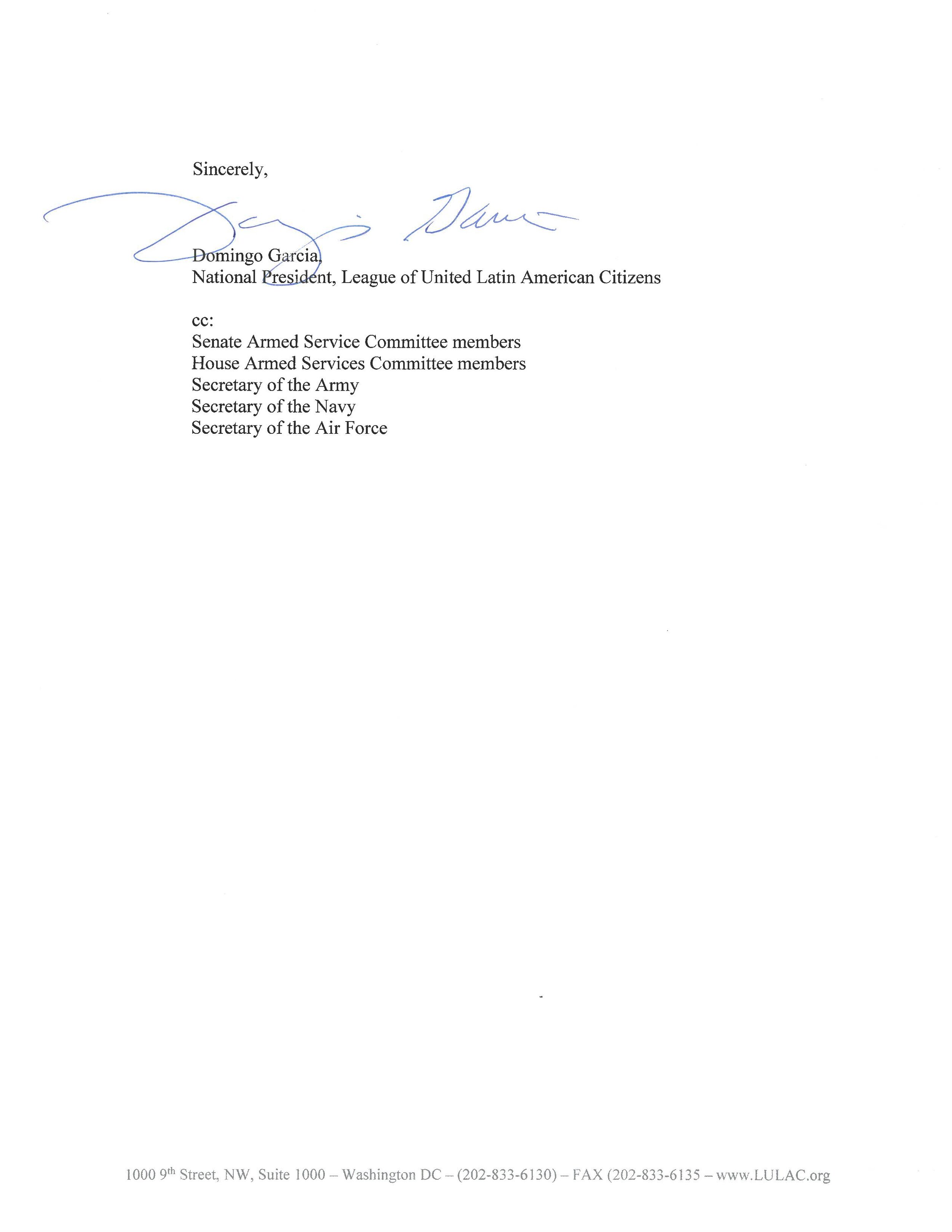 Endorsement from NALEO
The National Association of Latino Elected & Appointed Officials endorsement confirms the shared purpose between HVLA and NALEO--the military has long served as a leadership development resource for service members transitioning into leadership positions after retirement from the military. By expanding the pipeline of Latino senior military leaders, HVLA is helping to expand the pipeline of future leaders across America, including government officials, Cabinet members, corporate leaders, and elected and appointed officials.